VEGAS GOLDEN KNIGHTS VIRTUAL CHOCOLATE TASTING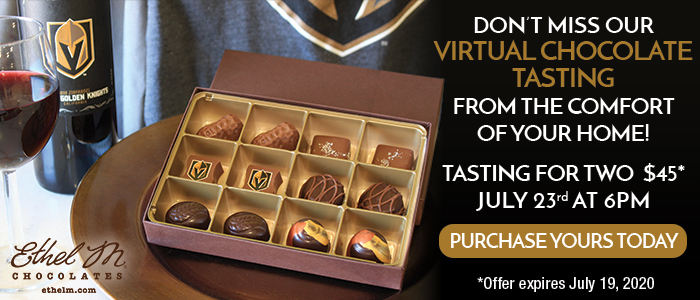 You will receive a virtual tasting kit, made up of 12 chocolate pieces including Milk Chocolate Sea Salt Caramel, Milk Chocolate Peanut Butter, Milk Chocolate Creamy Caramel, Dark Chocolate Raspberry Satin Crème, Dark Chocolate Lemon Satin Crème and Dark Chocolate XO Cognac Truffle, along with wine & beer pairing recommendations. This tasting is $45 and spaces are limited.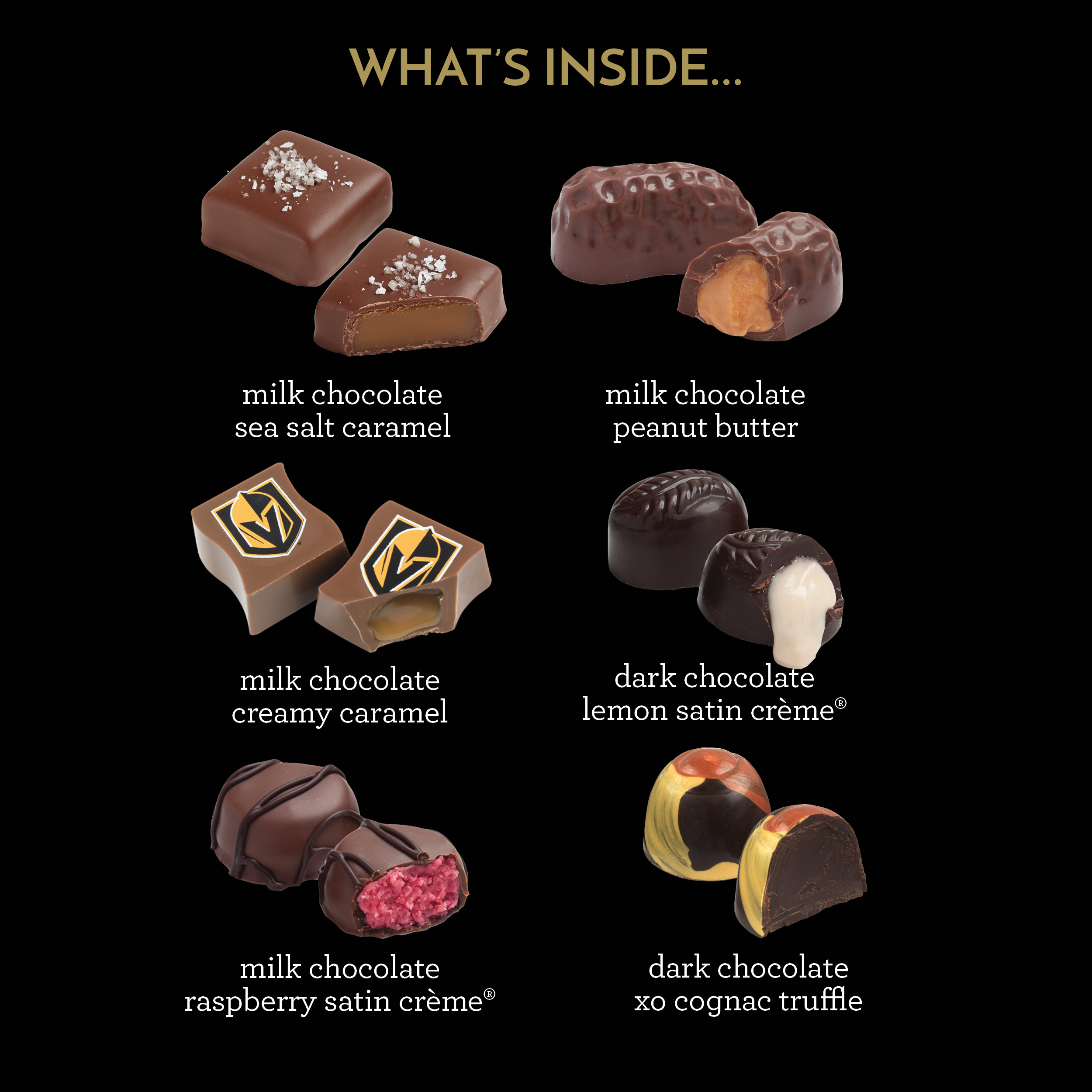 Pair your Chocolate with beer or wine!