Holiday Cactus Garden Lighting - Friday night, Nov. 6
VIP Package To Tune-In Virtually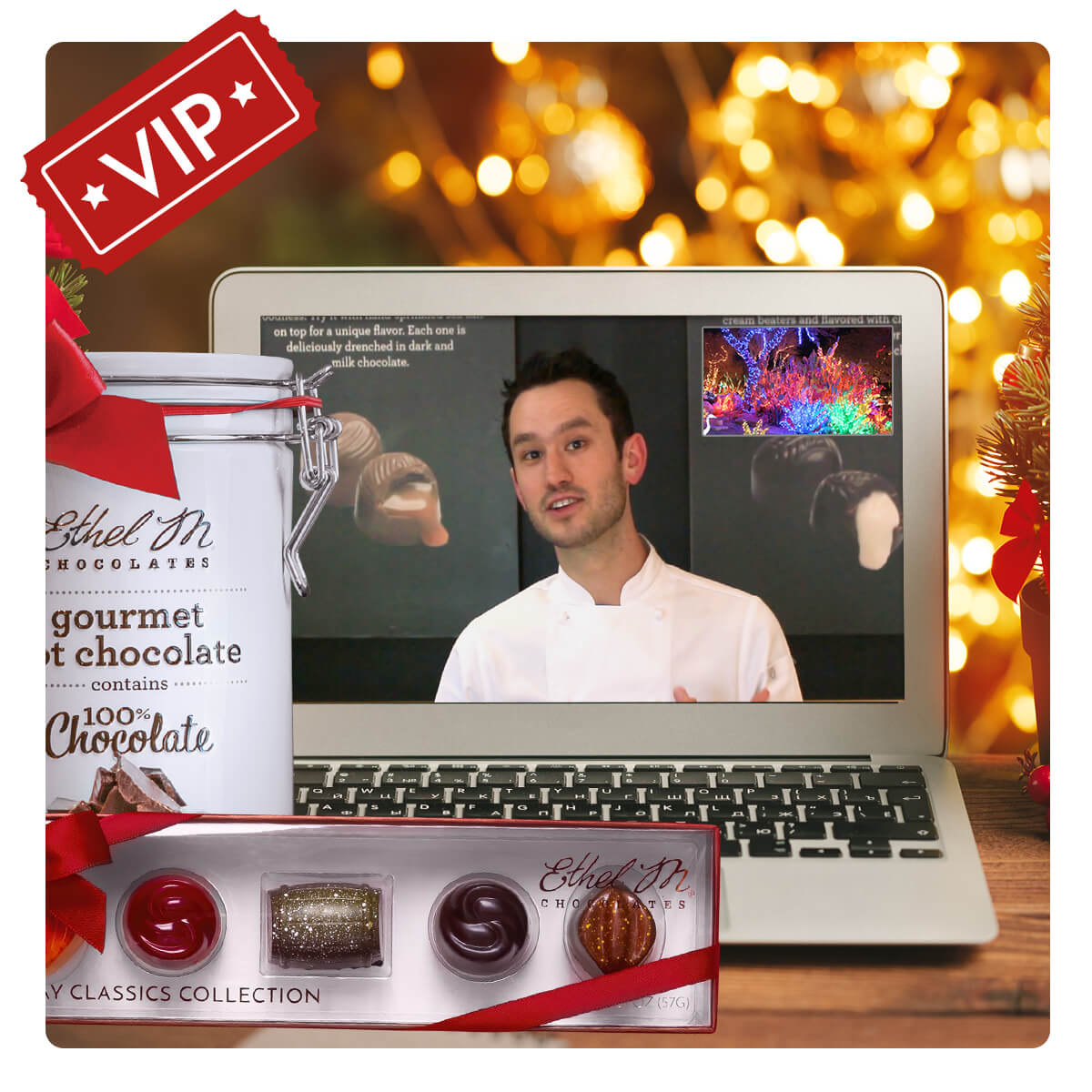 What You Get For the Night…
Link to our live virtual experience
A tin of premium hot chocolate and live demo
Two five-piece chocolate samplers and live tasting with Chief Chocolatier
An unforgettable experience for our annual cactus garden lighting
Tune In Virtually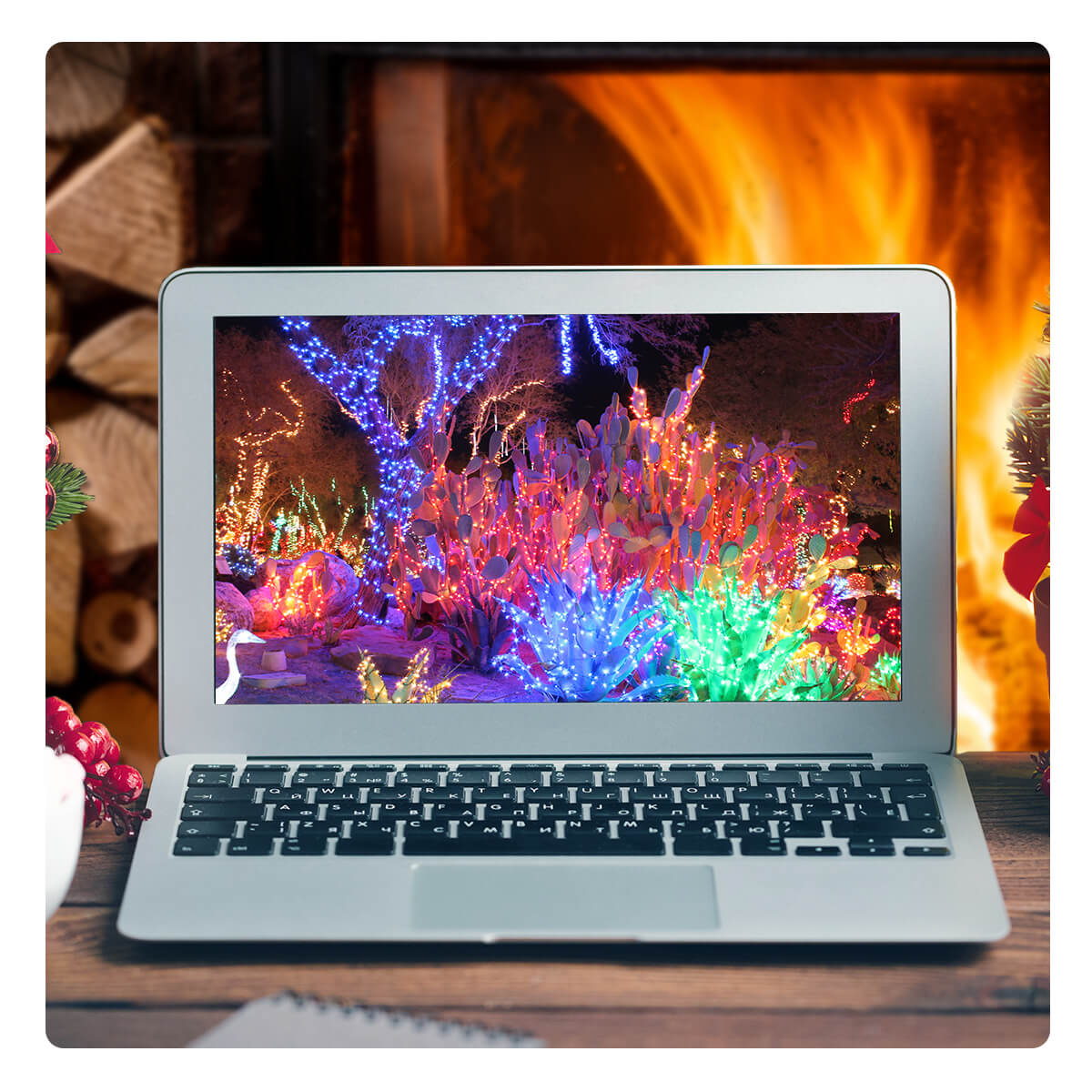 What You Get For the Night…
Link to our live virtual experience
An unforgettable experience for our annual cactus garden lighting
A tin of premium hot chocolate and live demo
Two five-piece chocolate samplers and live tasting with Chief Chocolatier
Our Holiday Cactus Garden will brighten the holiday season November 6!
---
For 27 years, we've been decorating our 3 acre Cactus Garden with over 1 million LED lights and this year is no exception! Our tradition of opening our garden to the public for free will continue nightly from Nov. 6, 2020 – Jan. 3, 2021.

With the holidays right around the corner, this page has been created to keep you up-to-date on all the details for you and your family to safely visit our Holiday Cactus Garden. Because of COVID-19, we have implemented a few changes to our Factory Store and Cactus Garden this holiday season, including a timed entry process, to ensure everyone's safety.