Opens in a new window
Opens an external site
Opens an external site in a new window
Handout These Spooky and Sweet Treats
DIY Halloween Chocolate Bar Wraps
Halloween costumes aren't just for you and the kids, they're for your candy bars, too. Make it a family craft night by dressing up your favorite candy bars or go all-out and have your own Halloween Wars – build a display then add the Halloween bars for a winning touch.
Follow the steps below to start your spooktacular DIY project.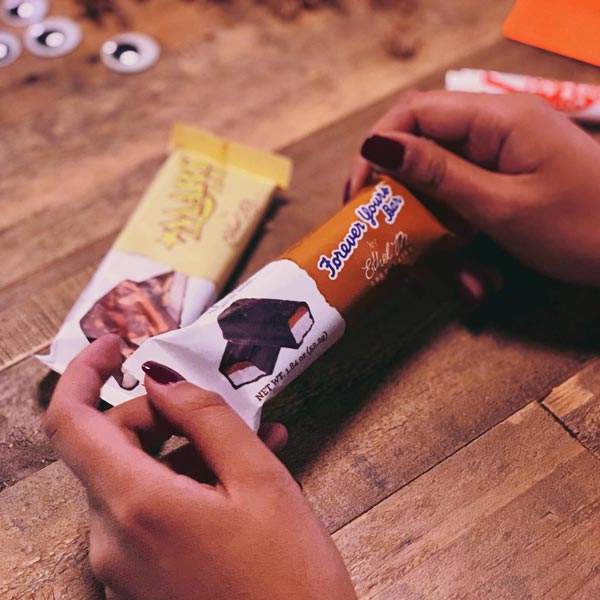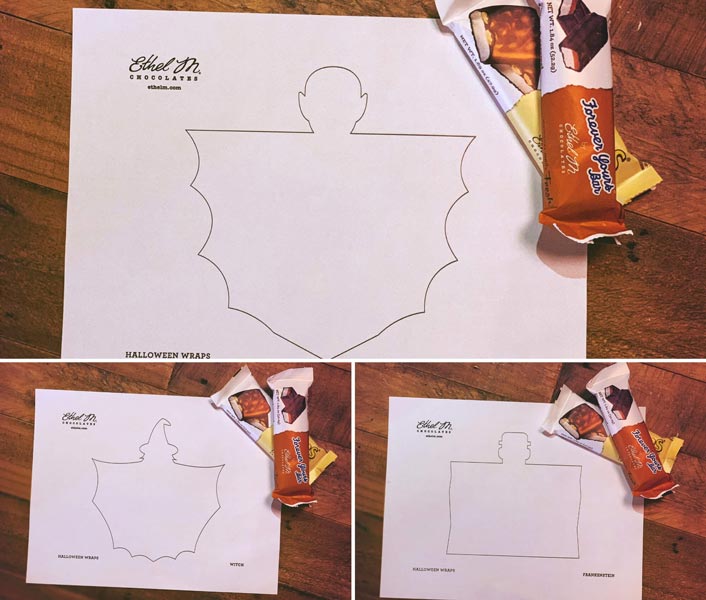 Prepare your materials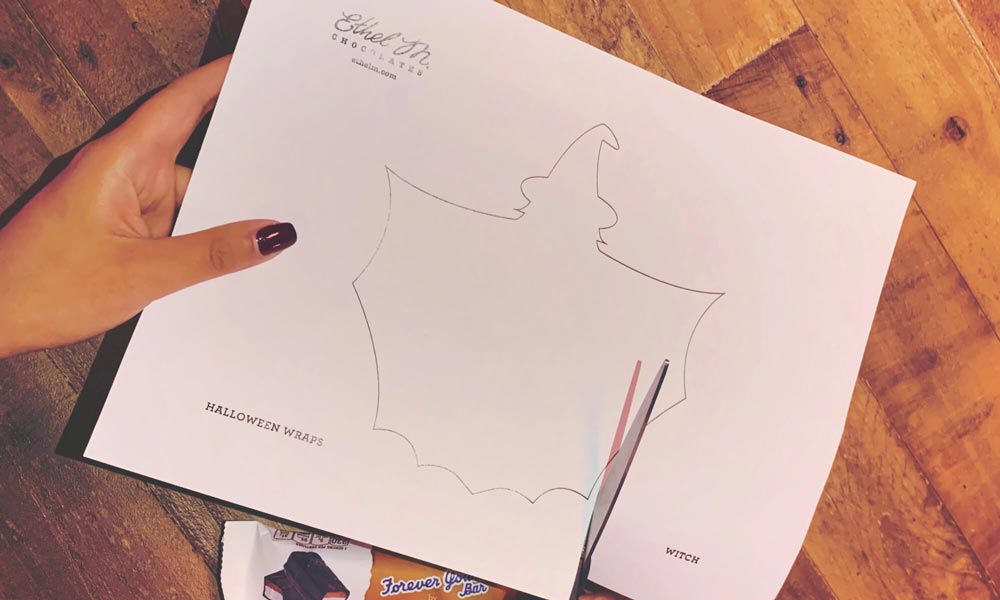 Next, cut the template out and trace it on construction paper.
Or if you mastered your cutting skills, place the construction paper under and use the template as your cutting guideline. This will be the base of your costume so think about what color outfit you'd like your vampire, witch, or Frankenstein to wear.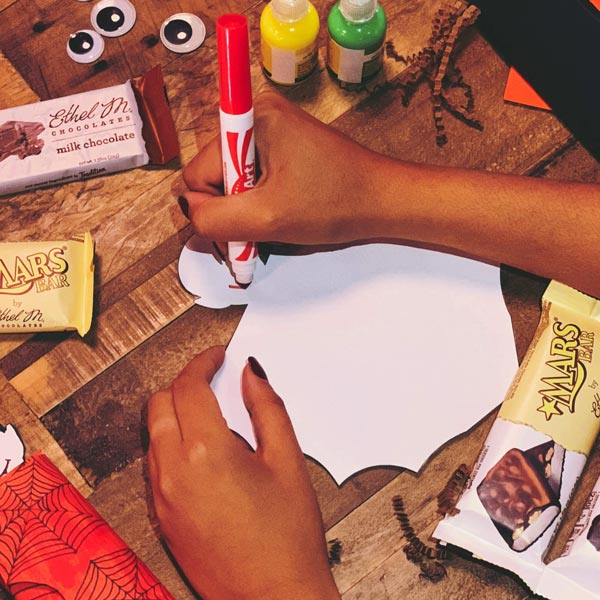 Now, decorate your wrap (a.k.a Halloween Costume)
Start using the craft materials and let your imagination guide you to your sweet creation.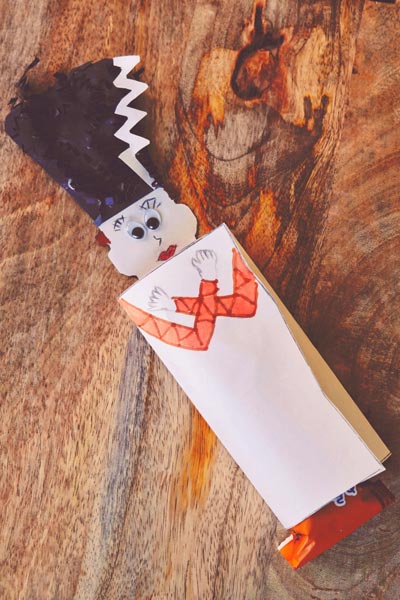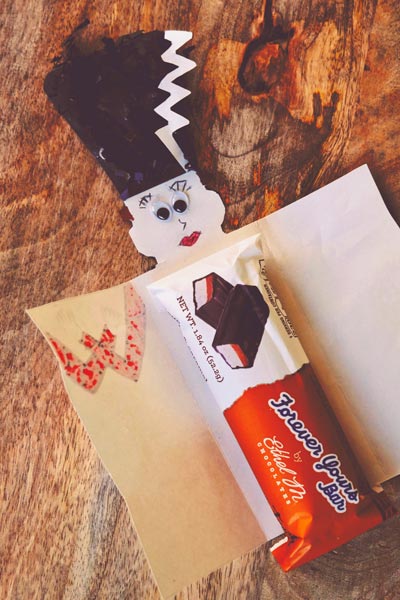 Lastly, dress-up your chocolate bar
Tape the bar in the middle of the template and make sure that the head is not covered. Take one side and wrap it over the other. Tape it down to keep it wrapped.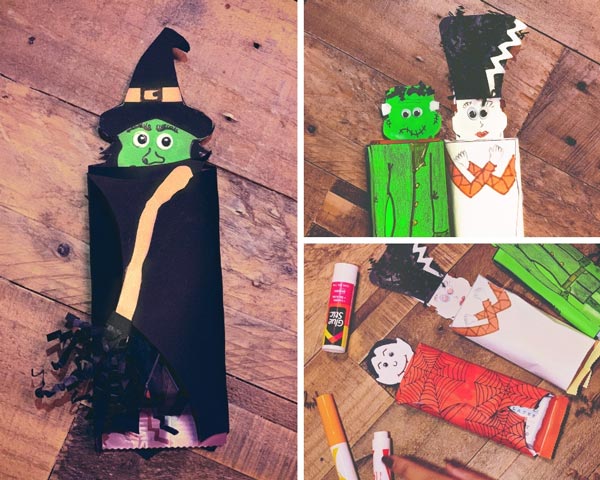 That's a wrap! Gather all your fun creations and give them as gifts to neighbors, family, and friends or keep them for a decoration or coffee table conversation piece. Don't forget to save some for yourself or open up a box of spooky yet scrumptious Halloween Classic Collection.